History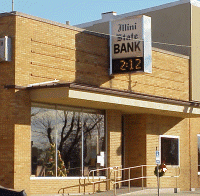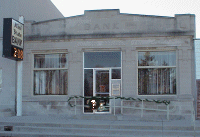 Illini State Bank has a rich history, which began in Tonica, Illinois. Tonica is a town with population of approximately 700. In November, 1913 businessmen and interested citizens came together, and applied to establish a bank. Tonica State Bank opened for business on February 2, 1914. Through consistent focus on customer service and economic development in the local area, The Farmers State Bank of Lostant was acquired in 1983. In 1988, Tonica State Bank and The Farmers State Bank of Lostant ceased to exist under separate names. The names of the banks changed to reflect a unified financial presence and were named the name we know it as today, Illini State Bank. The officers, directors and personnel have worked together to improve services and to offer a variety of products for our communities, while anticipating the future needs, and expectations of our customers. ISB Management anticipated growth North of Tonica. So in 1992, Illini State Bank built a new facility on South Columbia Avenue in Oglesby, Illinois. In 1998, the Oglesby facility was doubled in size to accommodate increasing growth and to better serve our customers. This is what helped bring the bank in Tonica from a "start from scratch" bank to an institution with three locations and total assets of approximately $110,000,000.

Illini State Bank Today



After nearly 100 years of service to the Illinois Valley area and the surrounding counties, Illini State Bank remains a locally owned, run, and managed bank. Unlike many of our competitors, all decisions are made by management and a board of directors comprised of local people who know and understand the local business climate, and the local market. Our goal has never wavered from providing friendly and professional financial services to our customers, residents, and businesses in our Community Reinvestment Act (CRA) assessment. We're small enough to offer friendly, personal service, but yet big enough to offer an array of professional financial services. It is because of the integrity, astute business decisions, and support of our many loyal customers that ISB has continued to be a financially sound bank that is here to support our communities.